We take an agile approach.
We focus on the learner and create learning solutions that will make them more productive.
The ADDIE process has served us and our clients well over the years. We've applied it in a flexible manner across many different industries and target audiences.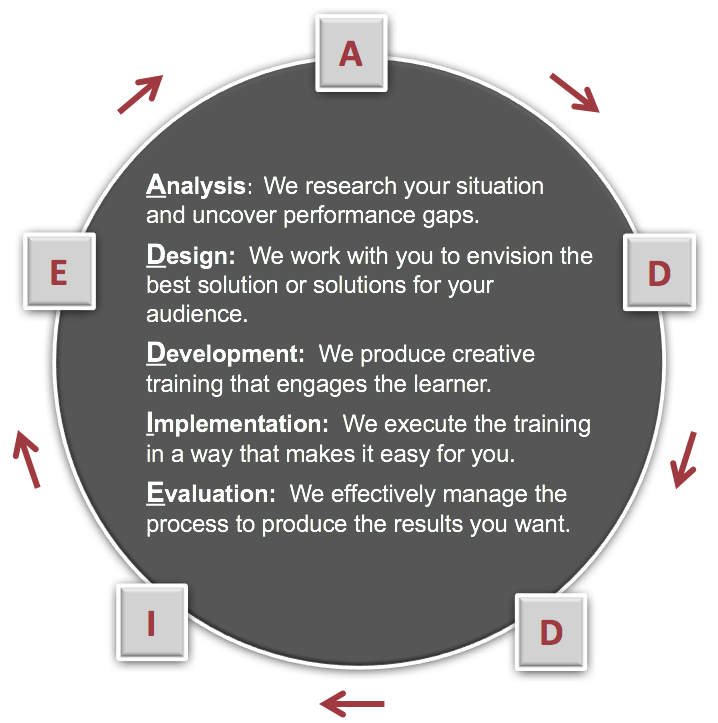 We can help you design your custom learning solutions.